While listening to a Trim Healthy Mama podcast, I heard the phrase clean and unclean emotions. The three words caught my attention. I have heard clean and unclean before the word meats. (See Leviticus 11 for an explanation of clean and unclean meats.) But, the idea of clean and unclean emotions got me thinking.
Splish Splash Get Your Dirty Emotions in the Bath
A whole host of dirty emotions surface if we spend a few minutes putting pen to paper to create a list. Maybe some of those noted below appear when you go through the exercise.
Anger: We can expect to feel anger throughout our life. Not acting on this emotion as instructed in Ephesians 4:26 takes work. It helps to meditate on James 1:20 and the why behind the admonition. Human anger does not achieve God's righteous purpose.
Jealousy: This emotion rears its ugly head with friends, siblings, spouses, and co-workers. It bore disastrous results with Cain and Abel. The outcome was no better with King Ahab when he expressed jealousy over Naboth's vineyard in I Kings 21.
Rage: No doubt, we have experienced rage at one time or another. Perhaps it was on the road in reaction to the behaviors of other drivers. Psalm 2:1 reminds us that this emotion describes the heathen.
Spite: one of those words that we sorta know, but if someone asked us for a definition, we may struggle a bit. Bitter ill will is a nasty phrase that characterizes spite. In Ezekiel 25:15 we see that the Philistines took vengeance with a spiteful heart. This verse also gives us a clue that spite takes up residence in the heart. So, if we are conducting a self-examination, we now know where to look for this emotion.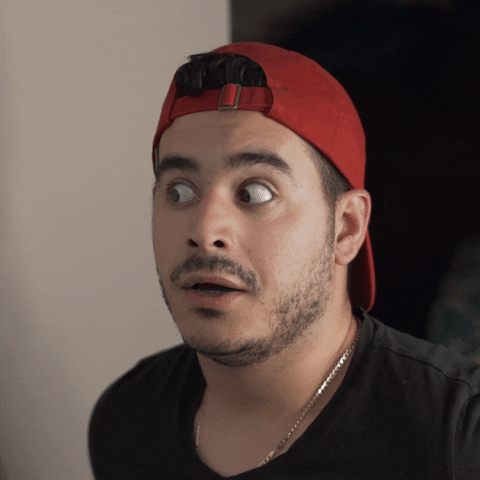 Fear: This four-letter word plagues thousands of people, often in the form of phobias. The National Institute of Mental Health cites 10 percent of people in the United States as dealing with phobias. Debilitating when left to its own devices, fear tends to immobilize its victims. Those that remain mobile often resort to escape as a coping mechanism. Recall in Exodus 2:14 that Moses left Egypt because he was afraid. 
Lust: Readers and non-readers of the Bible are familiar with the often-quoted passage in II Samuel 11. It is here where David lusts after Bathsheba. The situation moves from bad to worse.
Hatred: Another sad story involves Amnon and his sister Tamar. In this situation, obsessive love deviates to intense hatred in verse 15 of II Samuel 13. Many unintended consequences of this hatred follow, wreaking havoc on the entire nation of Israel.
Resentment: Unfair treatment provides fodder for resentment. And, we can all recall a time or two when we've suffered mistreatment. Resentment contains a poison that festers and destroys the soul without conscious intervention.
By nature of being human, we possess emotions — both good and bad. Experiencing unclean emotions is normal. Permit yourself to pause and acknowledge the emotion. After sitting with the emotion a bit, strive to heed the advice that the song lyrics "splish splash" present. Reflect on the mental picture needed for the cleanup action that dirty emotions require.
How Clean Emotions Boost Your Health and Well Being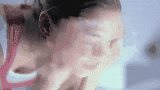 In contrast to dirty emotions, clean emotions overflow with positive attributes. Clean emotions provide a forward-looking replacement. They help us sustain the positive for the long haul. They also naturally boost our health and well being with zero side effects.
Compassion behaves powerfully when put to action. We know that Jesus acted with compassion countless times with the people He came in contact with. Think of the dreaded and societal castaways known as lepers. Or, consider individuals dealing with other severe physical ailments. Jesus intervened by coming into close contact with members of society to interact, encourage and heal.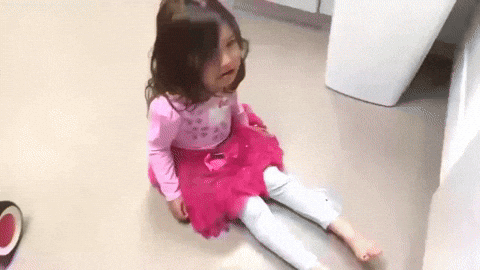 Love: John 3:16 represents the greatest act of love. Sometimes it's quoted so often that the power of the very words bypass our soul. Take a moment to ponder the verse in sections: "God loved the world so much" and "He gave His only Son." Allow the energy in the actions of loving and giving to transform our perspectives. 
Joy: Paul's ability to express joy in the most dire of circumstances offers hope and a desirable standard of maturity for all. It also represents a capacity to still the mind during anguish, trial, or depression and focus on a greater purpose. That greater purpose provides the means to see joy.
Humility: One of my favorite examples of humility in the Bible is the story of Abigail and Nabal. Nabal is not known for his wisdom. He behaved foolishly when David requested help from Nabal. Despite Nabal's foolish refusal, Abigail humbled herself by falling before David. She then pleads for mercy for her husband.
Peace: In John 14, Jesus Christ offers us, His followers, an astounding gift — His peace. Christ differentiates what He is offering by stating it is not what the world offers. The peace of Christ is the quality of being able to transcend our current state and live in a spiritual realm of contentment. When things are going well, we can take this precious gift for granted. When all manner of human energy and will cannot offer relief, we can rest in full confidence in the powerful peace of Christ.
At any moment in time, we have the power to pause, assess our emotions and choose. We are free to wallow in the muck of unclean emotions or to choose a better way. If it helps, lodge the visual of splashing your face with fresh, clean, cool water in your conscience. During the day, there is often time to pause for a few minutes to freshen up. 
A favorite mentor of mine used to provide encouragement at the conclusion of a rough meeting. She would say, "let's all go brush our teeth and come back in an hour." It was her way of helping herself and her team put some space between the dirty. Imagine that fresh feeling after you brush your teeth and bare your pearly whites to the mirror. In the words of our favorite TV neighbor Fred Rogers, it's such a good feeling! 
Aimee Zahora, a Sabbath and Holy Day keeping follower of The Way, member of the United Church of God, and blogger on topics that ignite the Spirit.